Ok after the bolting incident last week, i'm thinking this year will be FAR too early to start ridden showing with Gem. So i'd like to try in-hand showing with him. Problem's are:
1) i don't know what shows i can enter him in
2) what i have to wear
3) what each show would consist of me doing
Any help is greatly appreciated
Here is a picture of him..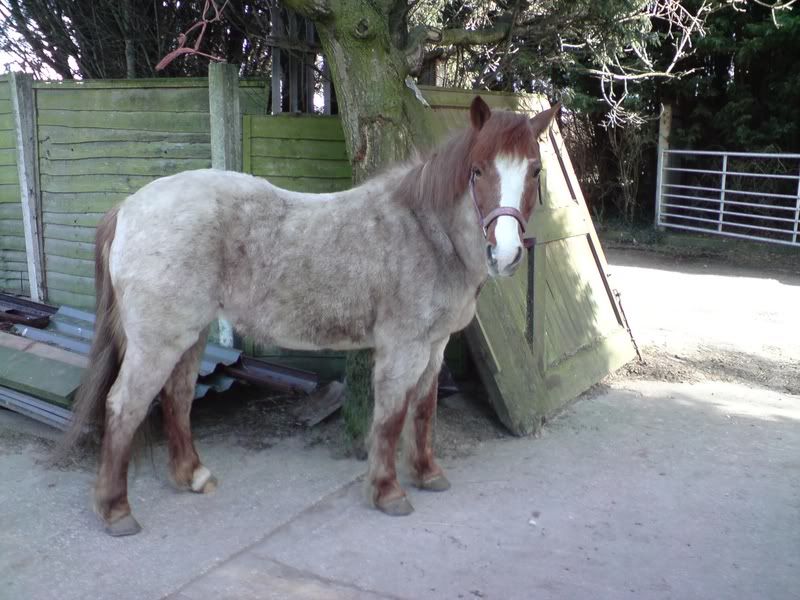 He is supposedly 13.1hh but he looks a bit smaller, he is approz 10years on and not sure if he's passported. He's a cheeky chap and is strawberry roan.
x